/
---
| | Program | Jurusan | Peminatan | Jenjang Studi | Biaya Kuliah |
| --- | --- | --- | --- | --- | --- |
| 1 | Bachelor of IT (Mobile Applications Development) Periode ajaran: Jan,Jul,Mar,May,Nov,Sep | Computer and Information Sciences | Information Technology | Undergraduate (e.g. Bachelor) | AUD 54.000 / FULL Lama kuliah: 36 Bulan |
| 2 | Bachelor of Interactive Media (2D Animation) Periode ajaran: Jan,Jul,Mar,May,Nov,Sep | | | Undergraduate (e.g. Bachelor) | AUD 54.000 / FULL Lama kuliah: 36 Bulan |
| 3 | Bachelor of Interactive Media (Game Design) Periode ajaran: Jan,Jul,Mar,May,Nov,Sep | Computer and Information Sciences | Game Development | Undergraduate (e.g. Bachelor) | AUD 54.000 / FULL Lama kuliah: 36 Bulan |
| 4 | Bachelor of Interactive Media (Film & Video) Periode ajaran: Jan,Jul,Mar,May,Nov,Sep | Visual and Performing Arts | Cinematography and Film/Video Production | Undergraduate (e.g. Bachelor) | AUD 54.000 / FULL Lama kuliah: 36 Bulan |
| 5 | Bachelor of Digital Design Periode ajaran: Aug,Jan,Jul,Mar,May,Oct | Visual and Performing Arts | Digital Art | Undergraduate (e.g. Bachelor) | AUD 54.000 / FULL Lama kuliah: 36 Bulan |
| 6 | Diploma of Digital Design Periode ajaran: Jan,Jul,Mar,May,Nov,Sep | Visual and Performing Arts | Digital Art | Diploma Pathway | AUD 18.000 / FULL Lama kuliah: 12 Bulan |
| 7 | Bachelor of IT (Game Programming) Periode ajaran: Jan,Jul,Mar,May,Nov,Sep | Computer and Information Sciences | Information Technology | Undergraduate (e.g. Bachelor) | AUD 54.000 / FULL Lama kuliah: 36 Bulan |
| 8 | Diploma of Interactive Media (2D Animation) Periode ajaran: Jan,Jul,Mar,May,Nov,Sep | Visual and Performing Arts | Animation | Diploma Pathway | AUD 18.000 / FULL Lama kuliah: 12 Bulan |
| 9 | Bachelor of Interactive Media (3D Design) Periode ajaran: Jan,Jul,Mar,May,Nov,Sep | Visual and Performing Arts | Design | Undergraduate (e.g. Bachelor) | AUD 54.000 / Term Lama kuliah: 36 Bulan |
| 10 | Diploma of Interactive Media (3D Design) Periode ajaran: Jan,Jul,Mar,May,Nov,Sep | Visual and Performing Arts | Design | Diploma Pathway | AUD 18.000 / FULL Lama kuliah: 12 Bulan |
| 11 | Diploma of Interactive Media (Game Design) Periode ajaran: Jan,Jul,Mar,May,Nov,Sep | Computer and Information Sciences | Game Design | Diploma Pathway | AUD 18.000 / FULL Lama kuliah: 12 Bulan |
| 12 | Diploma of Interactive Media (Film Making) Periode ajaran: Jan,Jul,Mar,May,Nov,Sep | Visual and Performing Arts | Cinematography and Film/Video Production | Diploma Pathway | AUD 18.000 / FULL Lama kuliah: 12 Bulan |
| 13 | Diploma of IT Periode ajaran: Jan,Jul,Mar,May,Nov,Sep | Computer and Information Sciences | Information Technology | Diploma Pathway | AUD 18.000 / FULL Lama kuliah: 12 Bulan |
Melbourne Campus Special Fee for IndonesiansShow
AIT - Application Form 2018Show
1 Reviews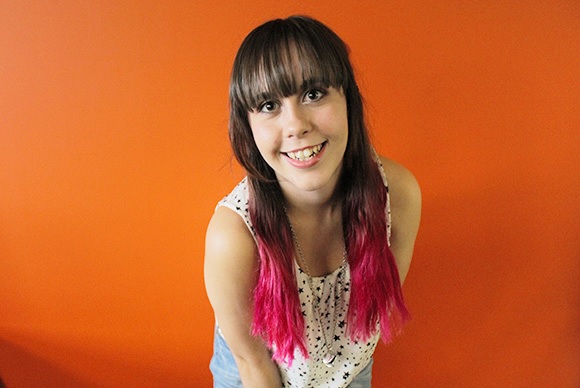 Mikhaila KatteBIM
Who Am I?
I'm 19 years old and am currently studying film at AIT, though I am also interested in learning about graphic design. I have an artistic mind with specific interests and skills in film editing, graphic design and web design. I have particularly good skills in Photoshop and Premiere Pro, though I also enjoy photography, creating digital artworks, drawing and water painting.
What I like about AIT
I like how everybody connects and interacts with each other, and how we share ideas both within our classes and outside in our everyday lives. As vice president of the SRC I think this is such a priority.
0000-00-00 00:00:00
Write a Review
Insertion Failed
Some Fields are Blank....!!
Beasiswa yang ditawarkan
No data found
Konten yang ada di website ini hanya berisi informasi umum saja, baik diambil dari website, brosur, selebaran, maupun informasi yang diberikan langsung oleh perwakilan institusi atau sumber lainnya. Data hanya digunakan untuk referensi, dan perbaruan berkala mungkin terjadi tanpa diberitahukan sebelumnya. SUN Education tidak bertanggung jawab atas kerusakan atau kehilangan yang disebabkan oleh pengguna berdasarkan data yang tersedia. Untuk informasi yang lebih lengkap dan akurat, berkonsultasilah selalu dengan setiap konselor SUN Education.