/
---
| | Program | Jurusan | Peminatan | Jenjang Studi | Biaya Kuliah |
| --- | --- | --- | --- | --- | --- |
| 1 | Bachelor of Arts Periode ajaran: Aug,Feb | Visual and Performing Arts | Fine/Studio Arts | Undergraduate (e.g. Bachelor) | AUD 21.120 / Year Lama kuliah: 36 Bulan |
| 2 | Bachelor of Arts in Architecture Periode ajaran: Aug,Feb | Architecture | Architecture | Undergraduate (e.g. Bachelor) | AUD 28.450 / Year Lama kuliah: 36 Bulan |
| 3 | Bachelor of Arts in International Studies Periode ajaran: Aug,Feb | International Studies | International Studies | Undergraduate (e.g. Bachelor) | AUD 20.980 / Year Lama kuliah: 36 Bulan |
| 4 | Bachelor of Communication in Advertising Periode ajaran: Aug,Feb,Jun | Communications | Advertising | Undergraduate (e.g. Bachelor) | AUD 20.000 / Year Lama kuliah: 36 Bulan |
| 5 | Bachelor of Australian Politics & Public Policy/Bachelor of Communication in Media & Public Affairs Periode ajaran: Aug,Feb | Social Sciences | Politics | Undergraduate (e.g. Bachelor) | AUD 25.320 / Year Lama kuliah: 48 Bulan |
| 6 | Bachelor of Design/Bachelor of Landscape Architecture Periode ajaran: Aug,Feb,Jun | Visual and Performing Arts | Design | Undergraduate (e.g. Bachelor) | AUD 25.360 / Year Lama kuliah: 48 Bulan |
| 7 | Bachelor of Graphic Design Periode ajaran: Aug,Feb,Jun | Communications | Visual Communications/ Graphic Design | Undergraduate (e.g. Bachelor) | AUD 28.450 / Year Lama kuliah: 36 Bulan |
| 8 | Bachelor of Graphic Design/Bachelor of Communication in Advertising Periode ajaran: Aug,Feb,Jun | Communications | Visual Communications/ Graphic Design | Undergraduate (e.g. Bachelor) | AUD 28.450 / Year Lama kuliah: 48 Bulan |
| 9 | Bachelor of Heritage, Museums and Conservation Periode ajaran: Aug,Feb | Humanities | History | Undergraduate (e.g. Bachelor) | AUD 22.580 / Year Lama kuliah: 36 Bulan |
| 10 | Bachelor of Industrial Design Periode ajaran: Feb | Visual and Performing Arts | Design | Undergraduate (e.g. Bachelor) | AUD 26.100 / Year Lama kuliah: 36 Bulan |
| 11 | Bachelor of Interior Architecture Periode ajaran: Aug,Feb | Visual and Performing Arts | Interior Design | Undergraduate (e.g. Bachelor) | AUD 26.100 / Year Lama kuliah: 36 Bulan |
| 12 | Bachelor of Media Arts and Production Periode ajaran: Aug,Feb | Communications | Digital Media | Undergraduate (e.g. Bachelor) | AUD 21.120 / Year Lama kuliah: 36 Bulan |
| 13 | Bachelor of Sports Media Periode ajaran: Feb | Communications | Sports Communications | Undergraduate (e.g. Bachelor) | AUD 23.130 / Year Lama kuliah: 36 Bulan |
| 14 | Bachelor of Web Design and Production Periode ajaran: Aug,Feb | Computer and Information Sciences | Information Technology | Undergraduate (e.g. Bachelor) | AUD 21.400 / Year Lama kuliah: 36 Bulan |
| 15 | Bachelor of Writing Periode ajaran: Aug,Feb,Jun | English Language and Literature | Creative Writing | Undergraduate (e.g. Bachelor) | AUD 24.630 / Year Lama kuliah: 36 Bulan |
| 16 | Diploma of Science Periode ajaran: Aug,Jun | Biological Sciences | Science | Diploma Pathway | AUD 19.370 / Term Lama kuliah: 7 Bulan |
| 17 | Bachelor of Pharmaceutical Science Periode ajaran: Feb | Biological Sciences | Science | Undergraduate (e.g. Bachelor) | AUD 23.130 / Year Lama kuliah: 36 Bulan |
| 18 | Bachelor of Applied Science in Forensic Studies Periode ajaran: Feb | Physical Sciences | Forensic Science | Undergraduate (e.g. Bachelor) | AUD 23.130 / Year Lama kuliah: 36 Bulan |
| 19 | Bachelor of Medical Science Periode ajaran: Feb | Biological Sciences | Science | Undergraduate (e.g. Bachelor) | AUD 23.130 / Year Lama kuliah: 36 Bulan |
| 20 | Bachelor of Science Periode ajaran: Aug,Feb,Jun | Biological Sciences | Science | Undergraduate (e.g. Bachelor) | AUD 23.130 / Year Lama kuliah: 36 Bulan |
| 21 | Bachelor of Biomedical Science Periode ajaran: Feb | Biological Sciences | Science | Undergraduate (e.g. Bachelor) | AUD 23.130 / Year Lama kuliah: 36 Bulan |
| 22 | Bachelor of Education Periode ajaran: Aug,Feb | Education | Education | Undergraduate (e.g. Bachelor) | AUD 18.600 / Year Lama kuliah: 48 Bulan |
| 23 | Bachelor of Education (Graduate Entry) Periode ajaran: Aug,Feb | Education | Education | Undergraduate (e.g. Bachelor) | AUD 18.070 / Year Lama kuliah: 24 Bulan |
| 24 | Bachelor of Teaching (Graduate Entry) Periode ajaran: Aug,Feb | Education | Education | Undergraduate (e.g. Bachelor) | AUD 18.600 / Year Lama kuliah: 24 Bulan |
| 25 | Bachelor of Engineering in Network and Software Engineering Periode ajaran: Aug,Feb | Engineering | Software Engineering | Undergraduate (e.g. Bachelor) | AUD 26.870 / Year Lama kuliah: 48 Bulan |
| 26 | Bachelor of Information Technology Periode ajaran: Aug,Feb,Jun | Computer and Information Sciences | Information Technology | Undergraduate (e.g. Bachelor) | AUD 18.720 / Year Lama kuliah: 36 Bulan |
| 27 | Bachelor of Software Engineering Periode ajaran: Aug,Feb | Engineering | Software Engineering | Undergraduate (e.g. Bachelor) | AUD 18.720 / Year Lama kuliah: 36 Bulan |
| 28 | Bachelor of Midwifery Periode ajaran: Feb | Health | Midwifery | Undergraduate (e.g. Bachelor) | AUD 25.330 / Year Lama kuliah: 36 Bulan |
| 29 | Bachelor of Nursing Periode ajaran: Aug,Feb | Health | Nursing (RN) | Undergraduate (e.g. Bachelor) | AUD 25.330 / Year Lama kuliah: 36 Bulan |
| 30 | Bachelor of Human Nutrition Periode ajaran: Feb | Family and Consumer Sciences | Food and Nutrition Studies | Undergraduate (e.g. Bachelor) | AUD 23.130 / Year Lama kuliah: 36 Bulan |
| 31 | Bachelor of Pharmacy Periode ajaran: Feb | Health | Pharmacy | Undergraduate (e.g. Bachelor) | AUD 25.330 / Year Lama kuliah: 48 Bulan |
| 32 | Bachelor of Physiotherapy Periode ajaran: Feb | Health | Physical Therapy | Undergraduate (e.g. Bachelor) | AUD 25.330 / Year Lama kuliah: 48 Bulan |
| 33 | Bachelor of Science in Psychology Periode ajaran: Aug,Feb | Social Sciences | Psychology | Undergraduate (e.g. Bachelor) | AUD 23.130 / Year Lama kuliah: 36 Bulan |
| 34 | Bachelor of Public Health Periode ajaran: Aug,Feb | Health | Health Care Administration | Undergraduate (e.g. Bachelor) | AUD 20.620 / Year Lama kuliah: 36 Bulan |
| 35 | Bachelor of Sport Coaching and Exercise Science Periode ajaran: Aug,Feb | Biological Sciences | Science | Undergraduate (e.g. Bachelor) | AUD 22.470 / Year Lama kuliah: 36 Bulan |
| 36 | Bachelor of Sports Management Periode ajaran: Aug,Feb | Communications | Sports Communications | Undergraduate (e.g. Bachelor) | AUD 23.130 / Year Lama kuliah: 36 Bulan |
| 37 | Bachelor of Exercise Physiology and Rehabilitation Periode ajaran: Feb | Health | Physical Therapy | Undergraduate (e.g. Bachelor) | AUD 25.330 / Year Lama kuliah: 48 Bulan |
| 38 | Bachelor of Environmental Health Periode ajaran: Aug,Feb | Health | Health | Undergraduate (e.g. Bachelor) | AUD 21.000 / Year Lama kuliah: 36 Bulan |
| 39 | Bachelor of Science in Psychology (Honours) Periode ajaran: Feb | Social Sciences | Psychology | Undergraduate (e.g. Bachelor) | AUD 31.930 / Year Lama kuliah: 12 Bulan |
| 40 | Bachelor of Sports Studies (Honours) Periode ajaran: Aug,Feb | Communications | Sports Communications | Undergraduate (e.g. Bachelor) | AUD 19.050 / Year Lama kuliah: 12 Bulan |
| 41 | Bachelor of Information Sciences (Honours) Periode ajaran: Aug,Feb | Biological Sciences | Science | Undergraduate (e.g. Bachelor) | AUD 18.720 / Year Lama kuliah: 12 Bulan |
| 42 | Diploma of Business Informatics Periode ajaran: Feb,Jun,Oct | Business | Business Administration and Management | Diploma Pathway | AUD 15.000 / FULL Lama kuliah: 7 Bulan |
| 43 | Bachelor of Applied Science (Honours) Periode ajaran: Aug,Feb | Biological Sciences | Science | Undergraduate (e.g. Bachelor) | AUD 24.180 / Year Lama kuliah: 10 Bulan |
| 44 | Diploma of Business Informatics (Extended) Periode ajaran: Feb,Jun,Oct | Business | Business Administration and Management | Diploma Pathway | AUD 22.500 / FULL Lama kuliah: 12 Bulan |
| 45 | Diploma of Information Technology Periode ajaran: Feb,Jun,Oct | Computer and Information Sciences | Information Technology | Diploma Pathway | AUD 15.000 / FULL Lama kuliah: 7 Bulan |
| 46 | Diploma of Information Technology (Extended) Periode ajaran: Feb,Jun,Oct | Computer and Information Sciences | Information Technology | Diploma Pathway | AUD 22.500 / FULL Lama kuliah: 12 Bulan |
| 47 | Diploma of Communication Periode ajaran: Feb,Jun,Oct | Communications | Communications | Diploma Pathway | AUD 15.000 / Year Lama kuliah: 7 Bulan |
| 48 | Diploma of Communication (Extended) Periode ajaran: Feb,Jun,Oct | Communications | Communications | Diploma Pathway | AUD 22.500 / FULL Lama kuliah: 12 Bulan |
| 49 | Diploma of Design Periode ajaran: Feb,Jul | Visual and Performing Arts | Design | Diploma Pathway | AUD 18.040 / FULL Lama kuliah: 12 Bulan |
| 50 | Bachelor of Arts (Honours) Periode ajaran: Feb | Visual and Performing Arts | Arts | Undergraduate (e.g. Bachelor) | AUD 21.980 / Year Lama kuliah: 12 Bulan |
| 51 | Diploma of Business Periode ajaran: Feb,Jun,Oct | Business | Business Administration and Management | Diploma Pathway | AUD 15.000 / Year Lama kuliah: 7 Bulan |
| 52 | Diploma of Business (Extended) Periode ajaran: Feb,Jun,Oct | Business | Business Administration and Management | Diploma Pathway | AUD 22.500 / FULL Lama kuliah: 12 Bulan |
| 53 | Associate Degree of Justice Studies Periode ajaran: Aug,Feb | Law | Legal Studies | Vocational Diploma/Cert | AUD 21.180 / Year Lama kuliah: 24 Bulan |
| 54 | Bachelor of Accounting Periode ajaran: Aug,Feb | Business | Accounting | Undergraduate (e.g. Bachelor) | AUD 25.320 / Year Lama kuliah: 36 Bulan |
| 55 | Bachelor of Applied Economics Periode ajaran: Aug,Feb | Social Sciences | Economics | Undergraduate (e.g. Bachelor) | AUD 21.800 / Year Lama kuliah: 36 Bulan |
| 56 | Bachelor of Australian Politics and Public Policy Periode ajaran: Aug,Feb | Social Sciences | Politics | Undergraduate (e.g. Bachelor) | AUD 25.320 / Year Lama kuliah: 36 Bulan |
| 57 | Bachelor of Building and Construction Management Periode ajaran: Aug,Feb | Business | Construction Management | Undergraduate (e.g. Bachelor) | AUD 21.800 / Year Lama kuliah: 42 Bulan |
| 58 | Bachelor of Business Administration Periode ajaran: Aug,Feb | Business | Business Administration and Management | Undergraduate (e.g. Bachelor) | AUD 21.800 / Year Lama kuliah: 36 Bulan |
| 59 | Bachelor of Business Informatics Periode ajaran: Aug,Feb | Business | Business Information Systems | Undergraduate (e.g. Bachelor) | AUD 18.720 / Year Lama kuliah: 36 Bulan |
| 60 | Bachelor of Commerce Periode ajaran: Aug,Feb | Business | Commerce | Undergraduate (e.g. Bachelor) | AUD 21.800 / Year Lama kuliah: 36 Bulan |
| 61 | Bachelor of Entrepreneurship and Innovation Periode ajaran: Aug,Feb | Business | Entrepreneurial Studies | Undergraduate (e.g. Bachelor) | AUD 25.320 / Year Lama kuliah: 36 Bulan |
| 62 | Bachelor of Finance Periode ajaran: Aug,Feb | Business | Finance | Undergraduate (e.g. Bachelor) | AUD 25.320 / Year Lama kuliah: 36 Bulan |
| 63 | Bachelor of Gender and Diversity Periode ajaran: Aug,Feb | Social Sciences | Gender Studies | Undergraduate (e.g. Bachelor) | AUD 25.320 / Year Lama kuliah: 36 Bulan |
| 64 | Bachelor of Human Resource Management Periode ajaran: Aug,Feb | Business | Human Resources | Undergraduate (e.g. Bachelor) | AUD 25.320 / Year Lama kuliah: 36 Bulan |
| 65 | Bachelor of International Business Periode ajaran: Aug,Feb | Business | International Business | Undergraduate (e.g. Bachelor) | AUD 25.320 / Year Lama kuliah: 36 Bulan |
| 66 | Bachelor of Justice Studies Periode ajaran: Aug,Feb | Physical Sciences | Criminology | Undergraduate (e.g. Bachelor) | AUD 21.800 / Year Lama kuliah: 36 Bulan |
| 67 | Bachelor of Laws Periode ajaran: Aug,Feb | Law | Legal Studies | Undergraduate (e.g. Bachelor) | AUD 23.000 / Year Lama kuliah: 48 Bulan |
| 68 | Bachelor of Management Periode ajaran: Aug,Feb | Business | Business Administration and Management | Undergraduate (e.g. Bachelor) | AUD 21.800 / Year Lama kuliah: 36 Bulan |
| 69 | Bachelor of Marketing Management Periode ajaran: Aug,Feb | Business | Marketing | Undergraduate (e.g. Bachelor) | AUD 25.320 / Year Lama kuliah: 36 Bulan |
| 70 | Bachelor of Politics and International Studies Periode ajaran: Aug,Feb | Social Sciences | Politics | Undergraduate (e.g. Bachelor) | AUD 20.580 / Year Lama kuliah: 36 Bulan |
| 71 | Bachelor of Public Administration Periode ajaran: Aug,Feb | Public Administration | Public Administration | Undergraduate (e.g. Bachelor) | AUD 25.320 / Year Lama kuliah: 36 Bulan |
| 72 | Bachelor of Social Science Periode ajaran: Aug,Feb | Biological Sciences | Science | Undergraduate (e.g. Bachelor) | AUD 19.380 / Year Lama kuliah: 36 Bulan |
| 73 | Bachelor of Tourism Management Periode ajaran: Aug,Feb | Business | Hospitality Administration and Management | Undergraduate (e.g. Bachelor) | AUD 21.180 / Year Lama kuliah: 36 Bulan |
| 74 | Bachelor of Urban and Regional Planning Periode ajaran: Aug,Feb | Architecture | Urban, Community, and Regional Planning | Undergraduate (e.g. Bachelor) | AUD 21.800 / Year Lama kuliah: 48 Bulan |
| 75 | Bachelor of Philosophy (Honours) Periode ajaran: Feb | Humanities | Philosophy | Undergraduate (e.g. Bachelor) | AUD 19.380 / Year Lama kuliah: 12 Bulan |
| 76 | Bachelor of Science in Psychology/Bachelor of Laws Periode ajaran: Aug,Feb | Social Sciences | Psychology | Undergraduate (e.g. Bachelor) | AUD 24.600 / Year Lama kuliah: 60 Bulan |
| 77 | Bachelor of Science in Psychology/Bachelor of Sport and Exercise Science Periode ajaran: Feb | Social Sciences | Psychology | Undergraduate (e.g. Bachelor) | AUD 23.130 / Year Lama kuliah: 48 Bulan |
| 78 | Bachelor of Sport and Exercise Science/Bachelor of Human Nutrition Periode ajaran: Feb | Education | Physical Education | Undergraduate (e.g. Bachelor) | AUD 23.130 / Year Lama kuliah: 48 Bulan |
| 79 | Bachelor of Sport and Exercise Science/Bachelor of Sports Management Periode ajaran: Feb | Education | Physical Education | Undergraduate (e.g. Bachelor) | AUD 23.130 / Year Lama kuliah: 48 Bulan |
| 80 | Bachelor of Forensic Studies/Bachelor of Laws Periode ajaran: Feb | Physical Sciences | Forensic Science | Undergraduate (e.g. Bachelor) | AUD 24.600 / Year Lama kuliah: 60 Bulan |
| 81 | Bachelor of Education/Bachelor of Arts Periode ajaran: Aug,Feb | Education | Education | Undergraduate (e.g. Bachelor) | AUD 21.120 / Year Lama kuliah: 48 Bulan |
| 82 | Bachelor of Education/Bachelor of Science Periode ajaran: Feb | Education | Education | Undergraduate (e.g. Bachelor) | AUD 21.190 / Year Lama kuliah: 48 Bulan |
| 83 | Bachelor of Information Technology/Bachelor of Commerce Periode ajaran: Feb | Computer and Information Sciences | Information Technology | Undergraduate (e.g. Bachelor) | AUD 21.800 / Year Lama kuliah: 48 Bulan |
| 84 | Bachelor of Information Technology/Bachelor of Media Arts & Production Periode ajaran: Aug,Feb | Computer and Information Sciences | Information Technology | Undergraduate (e.g. Bachelor) | AUD 21.120 / Year Lama kuliah: 48 Bulan |
| 85 | Bachelor of Science/Bachelor of Communication in Journalism Periode ajaran: Aug,Feb,Jun | Biological Sciences | Science | Undergraduate (e.g. Bachelor) | AUD 23.130 / Year Lama kuliah: 48 Bulan |
| 86 | Bachelor of Science/Bachelor of Laws Periode ajaran: Feb | Biological Sciences | Science | Undergraduate (e.g. Bachelor) | AUD 24.600 / Year Lama kuliah: 60 Bulan |
| 87 | Bachelor of Software Engineering/Bachelor of Business Informatics Periode ajaran: Feb | Engineering | Software Engineering | Undergraduate (e.g. Bachelor) | AUD 18.720 / Year Lama kuliah: 48 Bulan |
| 88 | Bachelor of Sport and Exercise Science/Bachelor of Information Technology Periode ajaran: Aug,Feb | Education | Physical Education | Undergraduate (e.g. Bachelor) | AUD 23.130 / Year Lama kuliah: 48 Bulan |
| 89 | Bachelor of Event and Tourism Management/Bachelor of Sport Management Periode ajaran: Feb | Business | Hospitality Administration and Management | Undergraduate (e.g. Bachelor) | AUD 23.130 / Year Lama kuliah: 48 Bulan |
| 90 | Bachelor of Social Science/Bachelor of Laws Periode ajaran: Feb | Biological Sciences | Science | Undergraduate (e.g. Bachelor) | AUD 25.320 / Year Lama kuliah: 60 Bulan |
| 91 | Bachelor of Politics and International Relations/Bachelor of Science in Psychology Periode ajaran: Aug,Feb | Social Sciences | International Relations | Undergraduate (e.g. Bachelor) | AUD 23.130 / Year Lama kuliah: 48 Bulan |
| 92 | Bachelor of Politics and International Relations/Bachelor of Laws Periode ajaran: Feb | Social Sciences | International Relations | Undergraduate (e.g. Bachelor) | AUD 23.000 / Year Lama kuliah: 60 Bulan |
| 93 | Bachelor of Politics and International Relations/Bachelor of Communication and in Media and Public Affairs Periode ajaran: Aug,Feb | Social Sciences | International Relations | Undergraduate (e.g. Bachelor) | AUD 21.080 / Year Lama kuliah: 48 Bulan |
| 94 | Bachelor of Politics and International Relations/Bachelor of Communication in Journalism Periode ajaran: Aug,Feb | Social Sciences | International Relations | Undergraduate (e.g. Bachelor) | AUD 23.100 / Year Lama kuliah: 48 Bulan |
| 95 | Bachelor of Politics and International Relations/Bachelor of Commerce Periode ajaran: Feb | Social Sciences | Politics | Undergraduate (e.g. Bachelor) | AUD 21.800 / Year Lama kuliah: 48 Bulan |
| 96 | Bachelor of Politics and International Relations/Bachelor of Business Administration Periode ajaran: Feb | Social Sciences | Politics | Undergraduate (e.g. Bachelor) | AUD 21.800 / Year Lama kuliah: 48 Bulan |
| 97 | Bachelor of Politics and International Relations/Bachelor of Applied Economics Periode ajaran: Feb | Social Sciences | Politics | Undergraduate (e.g. Bachelor) | AUD 21.800 / Year Lama kuliah: 48 Bulan |
| 98 | Bachelor of Marketing Management/Bachelor of Communication in Advertising Periode ajaran: Aug,Feb | Business | Marketing | Undergraduate (e.g. Bachelor) | AUD 25.320 / Year Lama kuliah: 48 Bulan |
| 99 | Bachelor of Management/Bachelor of Science in Psychology Periode ajaran: Aug,Feb | Business | Business Administration and Management | Undergraduate (e.g. Bachelor) | AUD 23.130 / Year Lama kuliah: 48 Bulan |
| 100 | Bachelor of Management/Bachelor of Laws Periode ajaran: Aug,Feb | Business | Business Administration and Management | Undergraduate (e.g. Bachelor) | AUD 23.000 / Year Lama kuliah: 60 Bulan |
| 101 | Bachelor of Justice Studies/Bachelor of Forensic Studies Periode ajaran: Feb | Physical Sciences | Criminology | Undergraduate (e.g. Bachelor) | AUD 23.130 / Year Lama kuliah: 48 Bulan |
| 102 | Bachelor of Human Resource Management/Bachelor of Laws Periode ajaran: Feb | Business | Human Resources | Undergraduate (e.g. Bachelor) | AUD 25.320 / Year Lama kuliah: 60 Bulan |
| 103 | Bachelor of Commerce/Bachelor of Event and Tourism Management Periode ajaran: Feb | Business | Commerce | Undergraduate (e.g. Bachelor) | AUD 21.800 / Year Lama kuliah: 48 Bulan |
| 104 | Bachelor of Commerce/Bachelor of Laws Periode ajaran: Feb | Business | Commerce | Undergraduate (e.g. Bachelor) | AUD 23.000 / Year Lama kuliah: 60 Bulan |
| 105 | Bachelor of Commerce/Bachelor of Communication in Public Relations Periode ajaran: Aug,Feb | Business | Commerce | Undergraduate (e.g. Bachelor) | AUD 21.800 / Year Lama kuliah: 48 Bulan |
| 106 | Bachelor of Commerce/Bachelor of Communication in Media and Public Affairs Periode ajaran: Aug,Feb | Business | Commerce | Undergraduate (e.g. Bachelor) | AUD 21.800 / Year Lama kuliah: 48 Bulan |
| 107 | Bachelor of Commerce/Bachelor of Communication in Journalism Periode ajaran: Aug,Feb | Business | Commerce | Undergraduate (e.g. Bachelor) | AUD 23.100 / Year Lama kuliah: 48 Bulan |
| 108 | Bachelor of Commerce/Bachelor of Communication in Advetising Periode ajaran: Aug,Feb | Business | Commerce | Undergraduate (e.g. Bachelor) | AUD 21.800 / Year Lama kuliah: 48 Bulan |
| 109 | Bachelor of Business Informatics/Bachelor of Laws Periode ajaran: Feb | Business | Business Administration and Management | Undergraduate (e.g. Bachelor) | AUD 21.800 / Year Lama kuliah: 60 Bulan |
| 110 | Bachelor of Business Administration/Bachelor of Management Periode ajaran: Feb | Business | Business Administration and Management | Undergraduate (e.g. Bachelor) | AUD 21.800 / Year Lama kuliah: 48 Bulan |
| 111 | Bachelor of Business Administration/Bachelor of Business Informatics Periode ajaran: Feb | Business | Business Administration and Management | Undergraduate (e.g. Bachelor) | AUD 21.800 / Year Lama kuliah: 48 Bulan |
| 112 | Bachelor of Building and Construction Management/Bachelor of Laws Periode ajaran: Feb | Business | Construction Management | Undergraduate (e.g. Bachelor) | AUD 25.320 / Year Lama kuliah: 66 Bulan |
| 113 | Bachelor of Australian Politics and Public Policy/Bachelor of Laws Periode ajaran: Feb | Social Sciences | Politics | Undergraduate (e.g. Bachelor) | AUD 25.320 / Year Lama kuliah: 60 Bulan |
| 114 | Bachelor of Australian Politics and Public Policy/Bachelor of Communication in Journalism Periode ajaran: Aug,Feb | Social Sciences | Politics | Undergraduate (e.g. Bachelor) | AUD 25.320 / Year Lama kuliah: 48 Bulan |
| 115 | Bachelor of Applied Economics/Bachelor of Management Periode ajaran: Feb | Social Sciences | Economics | Undergraduate (e.g. Bachelor) | AUD 21.800 / Year Lama kuliah: 48 Bulan |
| 116 | Bachelor of Applied Economics/Bachelor of Commerce Periode ajaran: Feb | Social Sciences | Economics | Undergraduate (e.g. Bachelor) | AUD 21.800 / Year Lama kuliah: 48 Bulan |
| 117 | Bachelor of Applied Economics/Bachelor of Laws Periode ajaran: Feb | Social Sciences | Economics | Undergraduate (e.g. Bachelor) | AUD 23.000 / Year Lama kuliah: 60 Bulan |
| 118 | Bachelor of Sports Media/Bachelor of Laws Periode ajaran: Feb | Communications | Sports Communications | Undergraduate (e.g. Bachelor) | AUD 24.600 / Year Lama kuliah: 60 Bulan |
| 119 | Bachelor of Arts in Landscape/ Bachelor of Environmental Science Periode ajaran: Feb | Architecture | Landscape Architecture | Undergraduate (e.g. Bachelor) | AUD 21.180 / Year Lama kuliah: 48 Bulan |
| 120 | Bachelor of Communication in Advertising/Bachelor of Laws Periode ajaran: Aug,Feb,Jun | Communications | Advertising | Undergraduate (e.g. Bachelor) | AUD 24.600 / Year Lama kuliah: 60 Bulan |
| 121 | Bachelor of Communication in Journalism/Bachelor of Laws Periode ajaran: Aug,Feb,Jun | Communications | Journalism | Undergraduate (e.g. Bachelor) | AUD 24.600 / Year Lama kuliah: 60 Bulan |
| 122 | Bachelor of Communication in Media and Public Affair/Bachelor of Laws Periode ajaran: Aug,Feb,Jun | Communications | Communication & Media Studies | Undergraduate (e.g. Bachelor) | AUD 24.600 / Year Lama kuliah: 60 Bulan |
| 123 | Bachelor of Communication in Public Relations/Bachelor of Laws Periode ajaran: Aug,Feb,Jun | Communications | Public Relations | Undergraduate (e.g. Bachelor) | AUD 24.600 / Year Lama kuliah: 60 Bulan |
| 124 | Bachelor of Arts in International Studies/Bachelor of Event and Tourism Management Periode ajaran: Feb | Social Sciences | International Relations | Undergraduate (e.g. Bachelor) | AUD 21.800 / Year Lama kuliah: 48 Bulan |
| 125 | Bachelor of Arts in International Studies/Bachelor of Media Arts and Production Periode ajaran: Feb | Social Sciences | International Relations | Undergraduate (e.g. Bachelor) | AUD 22.480 / Year Lama kuliah: 48 Bulan |
| 126 | Bachelor of Arts in International Studies/Bachelor of Management Periode ajaran: Feb | Social Sciences | International Relations | Undergraduate (e.g. Bachelor) | AUD 21.800 / Year Lama kuliah: 48 Bulan |
| 127 | Bachelor of Arts in International Studies/Bachelor of Laws Periode ajaran: Aug,Feb | Social Sciences | International Relations | Undergraduate (e.g. Bachelor) | AUD 24.600 / Year Lama kuliah: 60 Bulan |
| 128 | Bachelor of Arts in International Studies/Bachelor of Communication in Public Relations Periode ajaran: Aug,Feb,Jun | Social Sciences | International Relations | Undergraduate (e.g. Bachelor) | AUD 20.990 / Year Lama kuliah: 48 Bulan |
| 129 | Bachelor of Arts in International Studies/Bachelor of Communication in Media and Public Affairs Periode ajaran: Aug,Feb,Jun | Social Sciences | International Relations | Undergraduate (e.g. Bachelor) | AUD 21.840 / Year Lama kuliah: 48 Bulan |
| 130 | Bachelor of Arts in International Studies/Bachelor of Communication in Journalism Periode ajaran: Aug,Feb,Jun | Social Sciences | International Relations | Undergraduate (e.g. Bachelor) | AUD 22.480 / Year Lama kuliah: 48 Bulan |
| 131 | Bachelor of Arts in International Studies/Bachelor of Communication in Advertising Periode ajaran: Aug,Feb,Jun | Social Sciences | International Relations | Undergraduate (e.g. Bachelor) | AUD 20.990 / Year Lama kuliah: 48 Bulan |
| 132 | Bachelor of Arts in International Studies/Bachelor of Commerce Periode ajaran: Feb | Social Sciences | International Relations | Undergraduate (e.g. Bachelor) | AUD 21.880 / Year Lama kuliah: 48 Bulan |
| 133 | Bachelor of Arts/Bachelor of Commerce Periode ajaran: Aug,Feb,Jun | Visual and Performing Arts | Arts | Undergraduate (e.g. Bachelor) | AUD 21.800 / Year Lama kuliah: 48 Bulan |
| 134 | Bachelor of Arts/Bachelor of Communication in Advertising Periode ajaran: Aug,Feb,Jun | Visual and Performing Arts | Arts | Undergraduate (e.g. Bachelor) | AUD 21.120 / Year Lama kuliah: 48 Bulan |
| 135 | Bachelor of Arts/Bachelor of Communication in Journalism Periode ajaran: Aug,Feb,Jun | Visual and Performing Arts | Arts | Undergraduate (e.g. Bachelor) | AUD 23.100 / Year Lama kuliah: 48 Bulan |
| 136 | Bachelor of Arts/Bachelor of Communication in Media and Public Affairs Periode ajaran: Aug,Feb,Jun | Visual and Performing Arts | Arts | Undergraduate (e.g. Bachelor) | AUD 21.120 / Year Lama kuliah: 48 Bulan |
| 137 | Bachelor of Arts/Bachelor of Communication in Public Relations Periode ajaran: Aug,Feb,Jun | Visual and Performing Arts | Arts | Undergraduate (e.g. Bachelor) | AUD 21.120 / Year Lama kuliah: 48 Bulan |
| 138 | Bachelor of Arts/Bachelor of Information Technology Periode ajaran: Aug,Feb,May | Visual and Performing Arts | Arts | Undergraduate (e.g. Bachelor) | AUD 21.120 / Year Lama kuliah: 48 Bulan |
| 139 | Bachelor of Arts/Bachelor of Laws Periode ajaran: Aug,Feb | Visual and Performing Arts | Arts | Undergraduate (e.g. Bachelor) | AUD 24.600 / Year Lama kuliah: 60 Bulan |
| 140 | Bachelor of Arts/Bachelor of Management Periode ajaran: Aug,Feb,Jun | Visual and Performing Arts | Arts | Undergraduate (e.g. Bachelor) | AUD 21.800 / Year Lama kuliah: 48 Bulan |
| 141 | Bachelor of Arts/Bachelor of Media Arts and Production Periode ajaran: Aug,Feb | Visual and Performing Arts | Arts | Undergraduate (e.g. Bachelor) | AUD 21.120 / Year Lama kuliah: 48 Bulan |
| 142 | Bachelor of Arts/Bachelor of Science in Psychology Periode ajaran: Aug,Feb,Jun | Visual and Performing Arts | Arts | Undergraduate (e.g. Bachelor) | AUD 23.130 / Year Lama kuliah: 48 Bulan |
| 143 | Master of Business Administration Periode ajaran: Aug,Feb | Business | Business Administration and Management | Postgraduate (e.g. Master, PGD, Pre-Master) | AUD 27.520 / Year Lama kuliah: 18 Bulan |
| 144 | Master of Business Administration/ Master of Marketing Management Periode ajaran: Aug,Feb | | | Postgraduate (e.g. Master, PGD, Pre-Master) | AUD 26.740 / Year Lama kuliah: 24 Bulan |
| 145 | Master of Business Administration/ Master of Professional Accounting Periode ajaran: Aug,Feb | Business | Business Administration and Management | Postgraduate (e.g. Master, PGD, Pre-Master) | AUD 26.740 / Year Lama kuliah: 24 Bulan |
| 146 | Master of International Business/ Master of Marketing Management Periode ajaran: Aug,Feb | | | Undergraduate (e.g. Bachelor) | AUD 26.740 / Year Lama kuliah: 24 Bulan |
| 147 | Master of Public Administration/ Master of Management Periode ajaran: Aug,Feb | Public Administration | Public Administration | Postgraduate (e.g. Master, PGD, Pre-Master) | AUD 26.740 / Year Lama kuliah: 24 Bulan |
| 148 | Graduate Certificate in TESOL and Foreign Language Teaching Periode ajaran: Feb | Languages | Language | Postgraduate (e.g. Master, PGD, Pre-Master) | AUD 21.630 / Year Lama kuliah: 6 Bulan |
| 149 | Graduate Diploma in Professional Writing Periode ajaran: Aug,Feb | English Language and Literature | Technical and Business Writing | Postgraduate (e.g. Master, PGD, Pre-Master) | AUD 21.890 / Year Lama kuliah: 12 Bulan |
| 150 | Graduate Diploma in TESOL and Foreign Language Teaching Periode ajaran: Aug,Feb | Languages | Language | Postgraduate (e.g. Master, PGD, Pre-Master) | AUD 21.630 / Year Lama kuliah: 12 Bulan |
| 151 | Master of Architecture Periode ajaran: Aug,Feb | Architecture | Architecture | Postgraduate (e.g. Master, PGD, Pre-Master) | AUD 28.450 / Year Lama kuliah: 24 Bulan |
| 152 | Master of Architecture (Research) Periode ajaran: Aug,Feb | | | Postgraduate (e.g. Master, PGD, Pre-Master) | AUD 20.250 / Year Lama kuliah: 24 Bulan |
| 153 | Master of Arts in TESOL and Foreign Language Teaching Periode ajaran: Aug,Feb | Languages | Language | Postgraduate (e.g. Master, PGD, Pre-Master) | AUD 20.110 / Year Lama kuliah: 18 Bulan |
| 154 | Master of Arts in Communication (Research) Periode ajaran: Aug,Feb | Communications | Communications | Postgraduate (e.g. Master, PGD, Pre-Master) | AUD 20.840 / Year Lama kuliah: 24 Bulan |
| 155 | Master of Environmental Design (Research) Periode ajaran: Aug,Feb | | | Postgraduate (e.g. Master, PGD, Pre-Master) | AUD 20.250 / Year Lama kuliah: 24 Bulan |
| 156 | Master of Information Studies (Online) Periode ajaran: Aug,Feb | | | Postgraduate (e.g. Master, PGD, Pre-Master) | AUD 21.270 / Year Lama kuliah: 12 Bulan |
| 157 | Master of International Development Periode ajaran: Aug,Feb | Social Sciences | International Relations | Postgraduate (e.g. Master, PGD, Pre-Master) | AUD 23.130 / Year Lama kuliah: 24 Bulan |
| 158 | Master of Industrial Design (Research) Periode ajaran: Aug,Feb | | | Postgraduate (e.g. Master, PGD, Pre-Master) | AUD 20.250 / Year Lama kuliah: 24 Bulan |
| 159 | Master of Information Studies (Research) Periode ajaran: Aug,Feb | | | Postgraduate (e.g. Master, PGD, Pre-Master) | AUD 20.250 / Year Lama kuliah: 24 Bulan |
| 160 | Master of Landscape Architecture (Research) Periode ajaran: Aug,Feb | | | Postgraduate (e.g. Master, PGD, Pre-Master) | AUD 20.250 / Year Lama kuliah: 24 Bulan |
| 161 | Master of Strategic Communication Periode ajaran: Aug,Feb | Communications | Communications | Postgraduate (e.g. Master, PGD, Pre-Master) | AUD 21.880 / Year Lama kuliah: 12 Bulan |
| 162 | Doctor of Philosophy - Art and Design Periode ajaran: Aug,Feb | Humanities | Philosophy | PhD | AUD 20.840 / Year Lama kuliah: 42 Bulan |
| 163 | Graduate Certificate in Human Movement Science Periode ajaran: Feb | Health | Health | Postgraduate (e.g. Master, PGD, Pre-Master) | AUD 25.330 / Year Lama kuliah: 6 Bulan |
| 164 | Graduate Diploma in Nutritional Science Periode ajaran: Feb | Family and Consumer Sciences | Food and Nutrition Studies | Postgraduate (e.g. Master, PGD, Pre-Master) | AUD 23.130 / Year Lama kuliah: 12 Bulan |
| 165 | Postgraduate Diploma in Health Research Periode ajaran: Feb | Health | Health | Postgraduate (e.g. Master, PGD, Pre-Master) | AUD 22.690 / Year Lama kuliah: 12 Bulan |
| 166 | Master of Arts in Sports Studies (Research) Periode ajaran: Aug,Feb | | | Postgraduate (e.g. Master, PGD, Pre-Master) | AUD 20.250 / Year Lama kuliah: 24 Bulan |
| 167 | Master of Clinical Psychology Periode ajaran: Feb | Social Sciences | Psychology | Postgraduate (e.g. Master, PGD, Pre-Master) | AUD 32.380 / Year Lama kuliah: 24 Bulan |
| 168 | Master of Health (Research) Periode ajaran: Aug,Feb | Health | Health | Postgraduate (e.g. Master, PGD, Pre-Master) | AUD 20.840 / Year Lama kuliah: 24 Bulan |
| 169 | Master of Nursing (Research) Periode ajaran: Aug,Feb | Health | Nursing (RN) | Postgraduate (e.g. Master, PGD, Pre-Master) | AUD 20.840 / Year Lama kuliah: 24 Bulan |
| 170 | Master of Nutrition Periode ajaran: Feb | Family and Consumer Sciences | Food and Nutrition Studies | Postgraduate (e.g. Master, PGD, Pre-Master) | AUD 23.130 / Year Lama kuliah: 24 Bulan |
| 171 | Master of Nutrition and Dietetics Periode ajaran: Feb | Family and Consumer Sciences | Food and Nutrition Studies | Postgraduate (e.g. Master, PGD, Pre-Master) | AUD 32.490 / Year Lama kuliah: 24 Bulan |
| 172 | Master of Occupational Therapy Periode ajaran: Aug | Health | Occupational Therapy | Postgraduate (e.g. Master, PGD, Pre-Master) | AUD 30.290 / Year Lama kuliah: 24 Bulan |
| 173 | Master of Pharmacy Periode ajaran: Feb | Health | Pharmacy | Postgraduate (e.g. Master, PGD, Pre-Master) | AUD 32.500 / Year Lama kuliah: 24 Bulan |
| 174 | Master of Pharmacy (Research) Periode ajaran: Aug,Feb | Health | Pharmacy | Postgraduate (e.g. Master, PGD, Pre-Master) | AUD 27.320 / Year Lama kuliah: 24 Bulan |
| 175 | Master of Physiotherapy Periode ajaran: Aug | Health | Physical Therapy | Postgraduate (e.g. Master, PGD, Pre-Master) | AUD 40.740 / Year Lama kuliah: 24 Bulan |
| 176 | Master of Physiotherapy (Research) Periode ajaran: Aug,Feb | Health | Physical Therapy | Postgraduate (e.g. Master, PGD, Pre-Master) | AUD 20.250 / Year Lama kuliah: 24 Bulan |
| 177 | Master of Sports and Exercise Science (Research) Periode ajaran: Aug,Feb | Biological Sciences | Science | Postgraduate (e.g. Master, PGD, Pre-Master) | AUD 26.540 / Year Lama kuliah: 24 Bulan |
| 178 | Doctor of Philosophy in Clinical Psychology Periode ajaran: Aug,Feb | Social Sciences | Psychology | PhD | AUD 27.320 / Year Lama kuliah: 54 Bulan |
| 179 | Graduate Certificate in Forensic Studies in Forensic Science (Online) Periode ajaran: Aug,Feb | Biological Sciences | Science | Postgraduate (e.g. Master, PGD, Pre-Master) | AUD 13.840 / Year Lama kuliah: 6 Bulan |
| 180 | Graduate Certificate in Information Technology Periode ajaran: Aug,Feb,Jun | Computer and Information Sciences | Information Technology | Postgraduate (e.g. Master, PGD, Pre-Master) | AUD 23.680 / Year Lama kuliah: 6 Bulan |
| 181 | Graduate Certificate in Statistic Periode ajaran: Aug,Feb | Mathematics | Statistics | Postgraduate (e.g. Master, PGD, Pre-Master) | AUD 23.680 / Year Lama kuliah: 6 Bulan |
| 182 | Graduate Diploma in Diagnostic Pathology Periode ajaran: Aug,Feb | Health | Health | Postgraduate (e.g. Master, PGD, Pre-Master) | AUD 22.470 / Year Lama kuliah: 12 Bulan |
| 183 | Graduate Diploma in Information Technology Periode ajaran: Aug,Feb,Jun | Computer and Information Sciences | Information Technology | Postgraduate (e.g. Master, PGD, Pre-Master) | AUD 23.680 / Year Lama kuliah: 12 Bulan |
| 184 | Graduate Diploma in Statistics Periode ajaran: Aug,Feb | Mathematics | Statistics | Postgraduate (e.g. Master, PGD, Pre-Master) | AUD 23.680 / Year Lama kuliah: 12 Bulan |
| 185 | Postgraduate Diploma in Forensic Studies in Forensic Science (Online) Periode ajaran: Aug,Feb | Biological Sciences | Science | Postgraduate (e.g. Master, PGD, Pre-Master) | AUD 13.840 / Year Lama kuliah: 12 Bulan |
| 186 | Master of Applied Science (Research) Periode ajaran: Aug,Feb | Biological Sciences | Science | Postgraduate (e.g. Master, PGD, Pre-Master) | AUD 27.320 / Year Lama kuliah: 24 Bulan |
| 187 | Master of Education Periode ajaran: Aug,Feb | Education | Education | Postgraduate (e.g. Master, PGD, Pre-Master) | AUD 20.030 / Year Lama kuliah: 12 Bulan |
| 188 | Master of Education Studies Periode ajaran: Aug,Feb | Education | Education | Postgraduate (e.g. Master, PGD, Pre-Master) | AUD 19.460 / Year Lama kuliah: 24 Bulan |
| 189 | Master of Education (Research) Periode ajaran: Aug,Feb,Sep | Education | Education | Postgraduate (e.g. Master, PGD, Pre-Master) | AUD 20.840 / Year Lama kuliah: 24 Bulan |
| 190 | Master of Forensic Studies in Forensic Studies (Online) Periode ajaran: Aug,Feb | Physical Sciences | Criminology | Postgraduate (e.g. Master, PGD, Pre-Master) | AUD 13.840 / Year Lama kuliah: 24 Bulan |
| 191 | Master of Information Technology Periode ajaran: Aug,Feb,Jun | Computer and Information Sciences | Information Technology | Postgraduate (e.g. Master, PGD, Pre-Master) | AUD 23.680 / Year Lama kuliah: 18 Bulan |
| 192 | Master of Information Technology and Systems Periode ajaran: Aug,Feb,Jun | Computer and Information Sciences | Information Technology | Postgraduate (e.g. Master, PGD, Pre-Master) | AUD 23.680 / Year Lama kuliah: 24 Bulan |
| 193 | Master of Information Sciences (Research) Periode ajaran: Aug,Feb | Computer and Information Sciences | Information Systems | Postgraduate (e.g. Master, PGD, Pre-Master) | AUD 20.840 / Year Lama kuliah: 24 Bulan |
| 194 | Master of Teaching Periode ajaran: Aug,Feb | Education | Education | Postgraduate (e.g. Master, PGD, Pre-Master) | AUD 20.030 / Year Lama kuliah: 24 Bulan |
| 195 | Master of Technology Periode ajaran: Aug,Feb,Jun | | | Postgraduate (e.g. Master, PGD, Pre-Master) | AUD 23.010 / Year Lama kuliah: 18 Bulan |
| 196 | Graduate Diploma in Legal Studies Periode ajaran: Aug,Feb | Law | Legal Studies | Postgraduate (e.g. Master, PGD, Pre-Master) | AUD 22.830 / Year Lama kuliah: 12 Bulan |
| 197 | Master Degree Course in Juris Doctor Periode ajaran: Aug,Feb | Law | Legal Studies | Postgraduate (e.g. Master, PGD, Pre-Master) | AUD 27.520 / Year Lama kuliah: 36 Bulan |
| 198 | Master of Arts in Government (Research) Periode ajaran: Aug,Feb | Social Sciences | Politics | Postgraduate (e.g. Master, PGD, Pre-Master) | AUD 20.840 / Year Lama kuliah: 24 Bulan |
| 199 | Master of Arts in Tourism (Research) Periode ajaran: Aug,Feb | Business | Tourism and Hospitality | Postgraduate (e.g. Master, PGD, Pre-Master) | AUD 20.840 / Year Lama kuliah: 24 Bulan |
| 200 | Master of Business Administration Periode ajaran: Aug,Feb | Business | Business Administration and Management | Postgraduate (e.g. Master, PGD, Pre-Master) | AUD 27.520 / Year Lama kuliah: 18 Bulan |
| 201 | Master of Business Administration (Extended) Periode ajaran: Aug,Feb | Business | Business Administration and Management | Postgraduate (e.g. Master, PGD, Pre-Master) | AUD 26.740 / Year Lama kuliah: 24 Bulan |
| 202 | Master of Business Informatics Periode ajaran: Aug,Feb | Business | Business Information Systems | Postgraduate (e.g. Master, PGD, Pre-Master) | AUD 23.680 / Year Lama kuliah: 18 Bulan |
| 203 | Master of Human Resource Management Periode ajaran: Aug,Feb | Business | Human Resources | Postgraduate (e.g. Master, PGD, Pre-Master) | AUD 26.740 / Year Lama kuliah: 18 Bulan |
| 204 | Master of International Business Periode ajaran: Aug,Feb | Business | International Business | Postgraduate (e.g. Master, PGD, Pre-Master) | AUD 26.740 / Year Lama kuliah: 18 Bulan |
| 205 | Master of International Business (Extended) Periode ajaran: Aug,Feb | Business | International Business | Postgraduate (e.g. Master, PGD, Pre-Master) | AUD 26.740 / Year Lama kuliah: 24 Bulan |
| 206 | Master of International Economic Law Periode ajaran: Aug,Feb | | | Postgraduate (e.g. Master, PGD, Pre-Master) | AUD 22.590 / Year Lama kuliah: 12 Bulan |
| 207 | Master of Laws Periode ajaran: Aug,Feb | Law | Legal Studies | Postgraduate (e.g. Master, PGD, Pre-Master) | AUD 27.520 / Year Lama kuliah: 12 Bulan |
| 208 | Master of Laws (Research) Periode ajaran: Aug,Feb | Law | Legal Studies | Postgraduate (e.g. Master, PGD, Pre-Master) | AUD 20.840 / Year Lama kuliah: 24 Bulan |
| 209 | Master of Legal Studies Periode ajaran: Aug,Feb | Law | Legal Studies | Postgraduate (e.g. Master, PGD, Pre-Master) | AUD 23.500 / Year Lama kuliah: 18 Bulan |
| 210 | Master of Management Periode ajaran: Aug,Feb | | | Postgraduate (e.g. Master, PGD, Pre-Master) | AUD 26.740 / Year Lama kuliah: 18 Bulan |
| 211 | Master of Marketing Management Periode ajaran: Aug,Feb | Business | Marketing | Postgraduate (e.g. Master, PGD, Pre-Master) | AUD 26.740 / Year Lama kuliah: 18 Bulan |
| 212 | Master of Professional Accounting Periode ajaran: Aug,Feb | Business | Accounting | Postgraduate (e.g. Master, PGD, Pre-Master) | AUD 26.740 / Year Lama kuliah: 18 Bulan |
| 213 | Master of Professional Accounting (Extended) Periode ajaran: Aug,Feb | Business | Accounting | Postgraduate (e.g. Master, PGD, Pre-Master) | AUD 26.740 / Year Lama kuliah: 24 Bulan |
| 214 | master of Public Administration Periode ajaran: Aug,Feb | Public Administration | Public Administration | Postgraduate (e.g. Master, PGD, Pre-Master) | AUD 26.740 / Year Lama kuliah: 18 Bulan |
| 215 | Master of Urban and Regional Planning Periode ajaran: Aug,Feb | Architecture | Urban, Community, and Regional Planning | Postgraduate (e.g. Master, PGD, Pre-Master) | AUD 26.740 / Year Lama kuliah: 24 Bulan |
| 216 | Professional Doctorate in Business Administration (Research) Periode ajaran: Aug,Feb | Business | Business Administration and Management | Postgraduate (e.g. Master, PGD, Pre-Master) | AUD 20.250 / Year Lama kuliah: 36 Bulan |
| 217 | Professional Doctorate in Information Sciences (Research) Periode ajaran: Aug,Feb | | | Postgraduate (e.g. Master, PGD, Pre-Master) | AUD 20.250 / Year Lama kuliah: 36 Bulan |
| 218 | Professional Doctorate in Legal Science (Research) Periode ajaran: Aug,Feb | Biological Sciences | Science | Postgraduate (e.g. Master, PGD, Pre-Master) | AUD 20.250 / Year Lama kuliah: 36 Bulan |
| 219 | Professional Doctorate in Public Administration (Research) Periode ajaran: Aug,Feb | Public Administration | Public Administration | Postgraduate (e.g. Master, PGD, Pre-Master) | AUD 20.250 / Year Lama kuliah: 36 Bulan |
| 220 | Postgraduate Diploma in Art Curatorship PGDipArtCuratorship Periode ajaran: Feb | Visual and Performing Arts | Arts | Postgraduate (e.g. Master, PGD, Pre-Master) | NZD 31.000 / FULL Lama kuliah: 12 Bulan |
| 221 | Bachelor of Communication in Journalism Periode ajaran: Aug,Feb,Jun | Communications | Journalism | Undergraduate (e.g. Bachelor) | AUD 23.100 / Year Lama kuliah: 36 Bulan |
| 222 | Bachelor of Communication in Media and Public Affairs Periode ajaran: Aug,Feb,Jun | Communications | Communication & Media Studies | Undergraduate (e.g. Bachelor) | AUD 21.080 / Year Lama kuliah: 36 Bulan |
| 223 | Bachelor of Design Periode ajaran: Aug,Feb | Visual and Performing Arts | Design | Undergraduate (e.g. Bachelor) | AUD 26.100 / Year Lama kuliah: 36 Bulan |
| 224 | Bachelor of Film Production Periode ajaran: Feb | Visual and Performing Arts | Cinematography and Film/Video Production | Undergraduate (e.g. Bachelor) | AUD 20.800 / Year Lama kuliah: 36 Bulan |
| 225 | Bachelor of Arts/Bachelor of Communication in Advertising Periode ajaran: Aug,Feb,Jun | Visual and Performing Arts | Arts | Undergraduate (e.g. Bachelor) | AUD 21.120 / Year Lama kuliah: 48 Bulan |
| 226 | Bachelor of Arts in International Studies/Bachelor of Communication in Advertising Periode ajaran: Aug,Feb,Jun | International Studies | International Studies | Undergraduate (e.g. Bachelor) | AUD 21.120 / Year Lama kuliah: 48 Bulan |
| 227 | Bachelor of Communication in Media and Public Affairs/Bachelor of Laws Periode ajaran: Aug,Feb,Jun | Communications | Communication & Media Studies | Undergraduate (e.g. Bachelor) | AUD 24.600 / Year Lama kuliah: 60 Bulan |
| 228 | Bachelor of Landscape Design Periode ajaran: Feb | Architecture | Landscape Architecture | Undergraduate (e.g. Bachelor) | AUD 26.100 / Year Lama kuliah: 36 Bulan |
| 229 | Bachelor of Information Technology/Bachelor of Media Arts and Production Periode ajaran: Aug,Feb | Computer and Information Sciences | Information Technology | Undergraduate (e.g. Bachelor) | AUD 21.120 / Year Lama kuliah: 48 Bulan |
| 230 | Bachelor of Human Nutrition (Honours) Periode ajaran: Feb | Family and Consumer Sciences | Food and Nutrition Studies | Undergraduate (e.g. Bachelor) | AUD 24.230 / Year Lama kuliah: 12 Bulan |
| 231 | Bachelor of Event and Tourism Management Periode ajaran: Aug,Feb | Business | Hospitality Administration and Management | Undergraduate (e.g. Bachelor) | AUD 21.800 / Year Lama kuliah: 36 Bulan |
| 232 | Graduate Certificate in Health (Research) Periode ajaran: Feb,Jun,Mar | Health | Health | Postgraduate (e.g. Master, PGD, Pre-Master) | AUD 22.030 / Year Lama kuliah: 6 Bulan |
Prospectus Not Found
Prospectus Not Found
Survival Essentials-New StudentsShow
3 Reviews
Didin
Country: Indonesia
Program: Ph.D in Education
Institution: University of Canberra
What is a memorable experience you have had in Canberra?
Fulfilling my role as a Study Canberra Student Ambassador was a very positive experience for me. I got invaluable experience promoting Canberra as a place to study, and I had various opportunities to improve my interpersonal skills. Having opportunities to make new friends and meet colleagues were also some of the highlights.
Another memorable experience for me is the Graduation Day of my master degree in August 2009 — I still have very clear and wonderful memories of the ceremony at Parliament House. The event was especially unforgettable for me as my parents were able to come for the day, and being able to wave to them and thank them on the day was a huge thing for me. I am hoping to experience the same feeling in the next few years.
Why did you choose Canberra as a place to study?
The reason I chose Canberra to continue my studies is simple — from experience I know Canberra as the best city to study and live in. I was studying in Canberra from 2007–2009 and I decided to return to pursue higher studies in early 2013. Canberra is home of some the most internationally reputable universities, offering a variety of fields of study with fantastic facilities. Canberra is also a very safe city, and very peaceful with a small population and little traffic. Not only that, Canberra is also a city inhabited with people from diverse nationalities, enriching the living experience here.
0000-00-00 00:00:00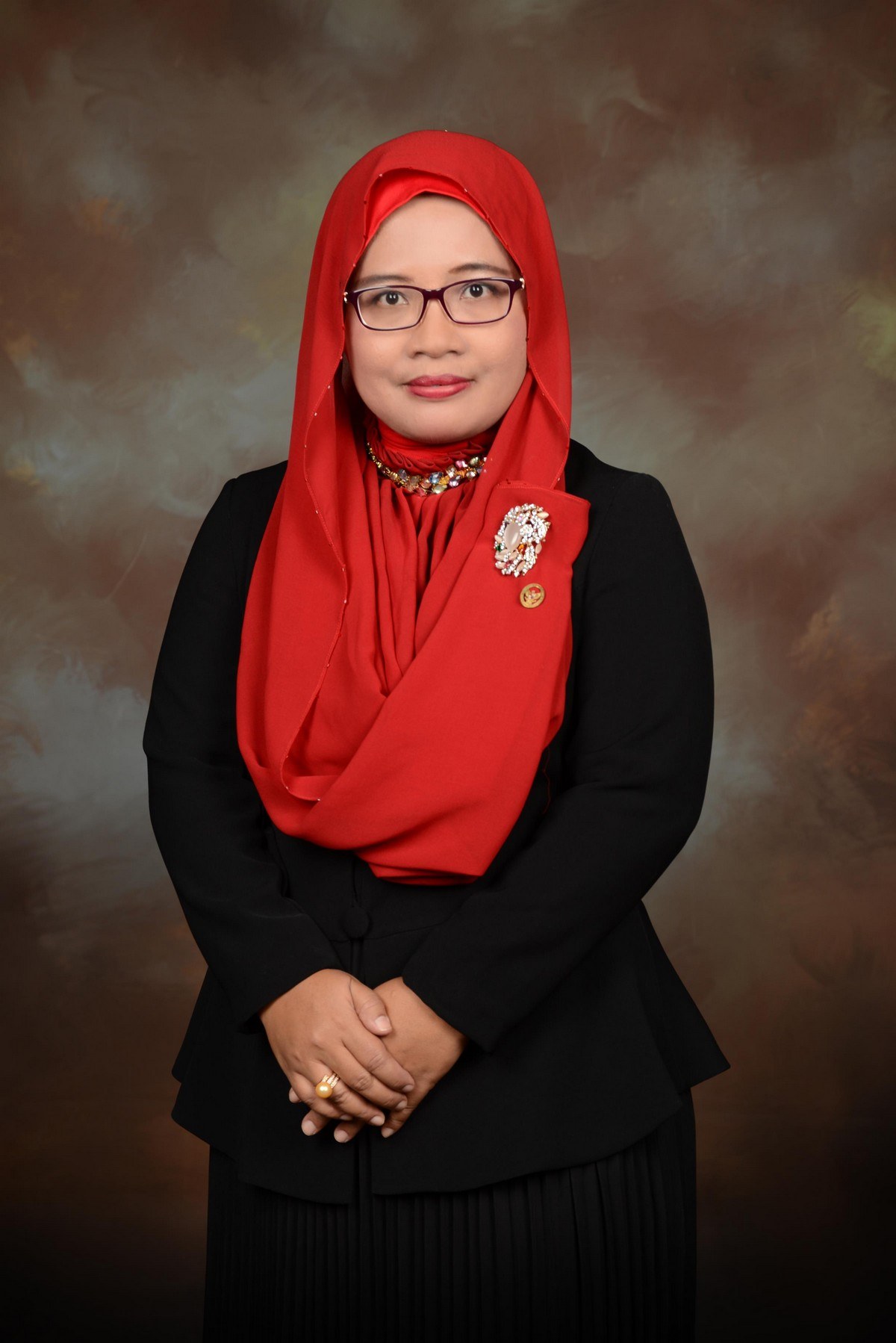 Erna Ratnaningsih
Based in Jakarta, Erna was employed as a public defender for the Jakarta Legal Aid Institute and Indonesian Legal Aid Foundation from 1997-2012. In this role she worked on many high profile cases concerning violations on social, economic and cultural human rights, as well as violations on civil and political rights. Additionally, Erna has worked on cases against women and children involving rape, sexual harassment, women rights on Politic and domestic violenceErna completed a Master of Laws at the University of Canberra in 2009. After graduating, she was promoted to chairperson of the Indonesian Legal Aid Foundation. She was the first woman in 40 years to hold this esteemed position. She was also a Finalist Distinguished Alumni Awards of University of Canberra for Proffesional Achievement. 
In 2012 until 2015, she worked as Consultant in some small project in American Center International Labour Solidarity on issue of Trafficking, in National Commission for Women on issue of Women Constitutional Rights and United Nation Development Program in access to justice issue. Furthermore, from 2013 until now, she is a lecturer Business Law in University of Bina Nusantara (Binus). She is a member of International Legal Aid Group (ILAG) based in Scotland.
0000-00-00 00:00:00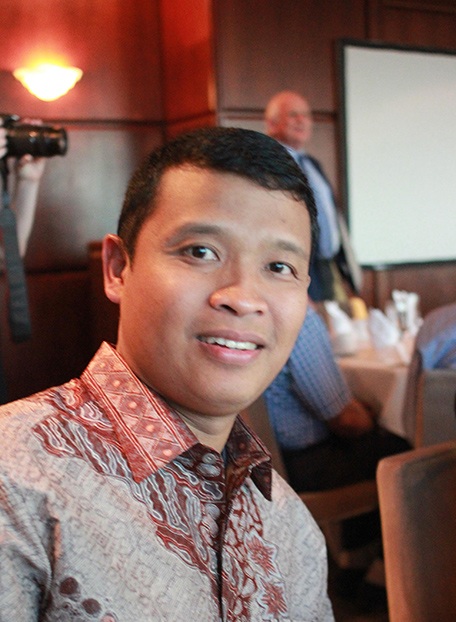 Bimo Wijayanto
During his time of study at the University of Canberra, Bimo was presented with the Hadi Soesastro Australia Awards in February 2014. His research topic is in earning ways to make the Indonesian taxation systems more equitable. 
The award is named in honours of eminent Indonesian economist, the late Professor Hadi Soesastro, who died in 2010, and was one of Indonesia's foremost public intellectuals.
Funded by the Australian Government, the award provides $25,000 for young Indonesian leaders in their field involved in high level research and skill development at Australian Universities.
Only two PhD students were awarded the inaugural Hadi Soesastro Awards.
What I missed most from my study are these things that UC had indulged me with:
1. Sophisticated expertise on tax microsimulation modeling.
2. Balances between historic and modern building with nature encounters.
3.The surroundings lake Ginninderra had provided me with place to stretch my body anytime I like after my daily research routine.
After returning from my PhD, I went back to Indonesian Tax Office as a senior analyst to initiate the Centre for Tax Analysis. Not long after that I got offer and posted at the Executive Office of the President of Republic of Indonesia in the Department of Analysis and Oversight of Strategic Issues on Social, Cultural and Ecological Affairs as a Senior Advisor. Among my main responsibilities are tax-fiscal analysis, anti-corruption strategy and bureaucracy reform. I am also occasionally teaching at universities Gadjah Mada for their graduate and professional programs.
0000-00-00 00:00:00
Beasiswa yang ditawarkan
No data found
Konten yang ada di website ini hanya berisi informasi umum saja, baik diambil dari website, brosur, selebaran, maupun informasi yang diberikan langsung oleh perwakilan institusi atau sumber lainnya. Data hanya digunakan untuk referensi, dan perbaruan berkala mungkin terjadi tanpa diberitahukan sebelumnya. SUN Education tidak bertanggung jawab atas kerusakan atau kehilangan yang disebabkan oleh pengguna berdasarkan data yang tersedia. Untuk informasi yang lebih lengkap dan akurat, berkonsultasilah selalu dengan setiap konselor SUN Education.